Painting - BIG CATS
Gallery of Feline Paintings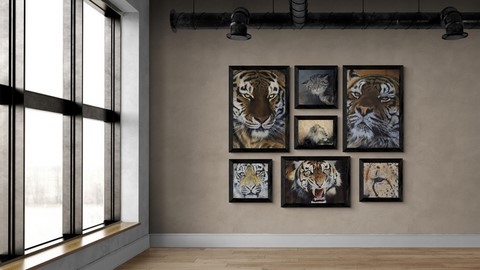 The felidae family includes lions, panthers, leopards, tigers, jaguars, and lynxes, to name only the best known, as well as the most enigmatic of the fawns, such as the caracal, serval and other clouded panthers. These carnivorous mammals, most often solitary, have fascinated people since the dawn of time. Their coat, miracle of adaptation, allow them to blend into their environment. Their suppleness, their dexterity in hunting, their power bring out the most beautiful and mysterious part of the fawn. Their bewitching looks captivate all the people who had the chance to cross them. Laurence Saunois' paintings want to transcribe all this. She will be able to bring you, thanks to her art, a part of dream in your interior. Do not hesitate to contact her if you want her to create a unique work of art.
The animal artist Laurence Saunois and the Felines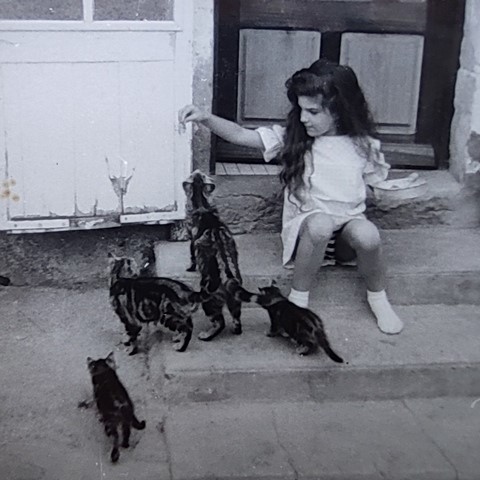 Laurence Saunois has always had a fusional passion with her cats. She has been in contact with her little miniature felines since her childhood. Over time, she learned to decipher their behavior and attitudes. She has always loved to see the cats in her life move, evolve, grow, assert themselves and chase.

It did not take more than that for her to become interested in big cats as an adult: tigers, lions, panthers, wild cats and many others. She always takes great pleasure in painting these sometimes enigmatic animals with their bewitching looks. The softness of the looks sometimes meets the softness of the coats.