Meetings
Jocelyn Russell - Secretariat Monument 2019
Jocelyn is an American artist known for her monumental sculptures. When we met in Saint Petersburg, Florida, she was working on the extraordinary project of the monumental sculpture of the very famous racehorse Secretariat, whose film telling its story was produced by Disney : directed by Randall Wallace with Diane Lane, John Malkovich, Scott Glenn and James Cromwell as main actors in 2010.
Jean-Louis Etienne - Médecin-Explorateur


A doctor specialising in nutrition and sports biology, Jean-Louis ETIENNE has participated in numerous expeditions to the Himalayas, Greenland and Patagonia, as well as in the round-the-world sailing race on Pen Duick VI with Eric Tabarly. In 1986, he was the first man to reach the North Pole alone, pulling his own sled for 63 days.
I have always had a great admiration for this gentleman whose motto is "Always follow your dreams". He influenced my life choices and it was with great emotion that I met him and exchanged with him.

Fred Ross, Founder of Art Renewal Center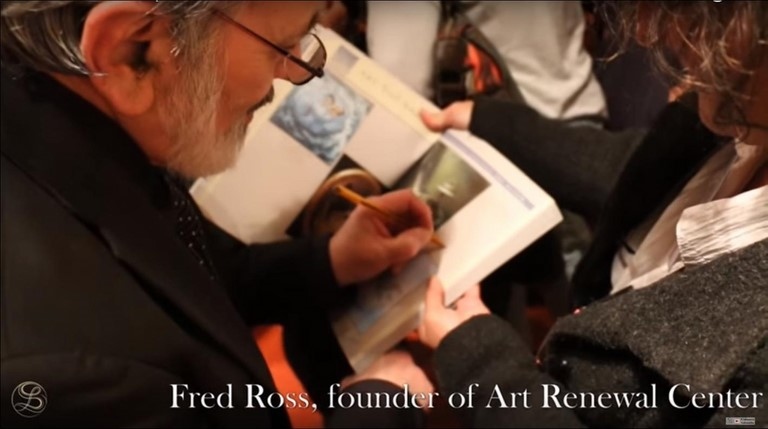 ARC International Salon 2014/2015