Laurence Saunois, Wildlife Artist
"Abondance" - Oil painting
"Merle au bain" - Oil painting
"Après le bain" - Oil painting
"Avant l'envol" - Oil painting
"Oh my biche!" - Oil painting
"Chevreuil " - "Deer" - Oil painting
" Lapereau" - Oil painting
"Squirrel" - Oil painting
"Promesse d'amour" - Oil painting
UPCOMING EXHIBITIONS & NEWS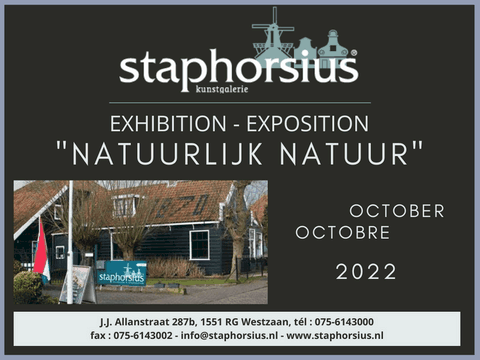 Nature, animals and good environmental practices are the cornerstones of her life and work.
"Painter, sculptor, drawer and in my spare time, photographer, I find my happiness in the nature that surrounds me. All animals, wild or domestic, small or large, known or less known deserve to be seen. Nature is a wonderful playground for my artist's eye and it is through my works and through multiple pictorial techniques that I wish to make you discover it".
I realize artworks of the smallest format: miniature painting, to the largest format XXL. Everything is possible.
The range of sizes is vast. As well as the subjects: paintings or drawings on wild animals: felines, birds, apes, etc., domestic animals: dogs, cats, horses and also sometimes on botany, most often inspired by my garden. I am an eclectic artist who loves diversity.
Specificities of her life and art
Laurence Saunois is an animal artist.
She works mainly with oil paintings. Her favorite subjects range from dog portraits to big cats and birds. A realistic or even hyper-realistic painter, she strives to retranscribe the emotions that contribute to the beauty of each animal. Working on the textures of the furs, feathers and especially, trying to retranscribe the looks, always essential parts of a painting, allows her to put forward the specific character of each animal.
Self-taught painter, she masters several pictorial techniques: oil painting, acrylic painting, drawing with charcoal, graphite pencil, watercolor, Indian ink, dry pastels, but also scratchboard, a technique she discovered in the United States. She made the drawing with the painter's pen from the beautiful bird, the woodcock, her specificity. She is also a sculptor and realizes her sculptures to order by making custom creations.
Professional painter, she is a member of the Society of Animal Artists in the USA. In 2010, the BBC, in England, awarded her the prize of international artist of the year at the prestigious BBC wildlife Artist of the Year competition. She exhibits in many countries and has received numerous international awards.
Her biggest achievement is a 6 meter long triptych of white doves which she called "Universal Love". She is currently working on a project called "Nymphéus Luminansis" highlighting the water lilies of Claude Monet.