E-shop "Jampal"

Original scratchbord - Fine Art Prints - Prints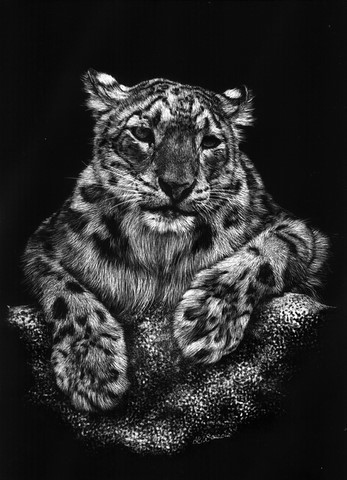 Description :

ORIGINAL SCRATCHBOARD :

520 euros
- Scratchboard on English Board
- 20 cm x 30 cm - 7.87 in' x 11.81 in'
- Signed at the bottom right
- Not Framed
- Certificate of Authenticity

LIMITED FINE ART PRINTS : 130 euros
- Numbered from 1 to 25. The Fine art print is numbered on the back
- Signed: The artist's signature is present 2 times: one by print on the front and the other on the back hand signed by the artist next to the numbering.
- Sold with a certificate of authenticity.
- Same size as the original artwork : 20 cm x 30 cm - 7.87 in' x 11.81 in'
- Artrust certified printing
The prints are made to order. Laurence Saunois does not have any stock.

Little gifts
Prints
Posters : 30 cm x 40 cm :
20 euros
Magnets :
5 euros
Postal Cards :
3 euros

Commande Simple et Facile !
Laurence Saunois offers you original artworks painted in the purest realistic or hyper-realistic pictorial tradition. Each painting requires tens or even hundreds of hours of work. The animal painter always uses the best material to realize her creations: support on high quality linen canvas, aluminum or on panel. Her oil paintings are made by a French master colorist.
She brings the same attention to her original works as she does to her fine art prints. She entrusts her art prints in limited series to French companies. Each art print is checked by her, signed and numbered. She brings a great importance to the quality of the supports as well as to the similarity of the colors between the reproduction and the original work.
Art contributes to happiness!
Laurence Saunois is a realistic or even hyper-realistic animal painter but not only. Her oil paintings are studied to emphasize her subjects and symbols. Often behind each painting, there is a story: an encounter, an observation, a moment of emotion.
Do not hesitate to contact her. She will be happy to guide and inform you.
UNDER a MAGNIFYING GLASS