Apes Drawing - "I have a dream"
Exhibition - François Pompon Museum - Musée de France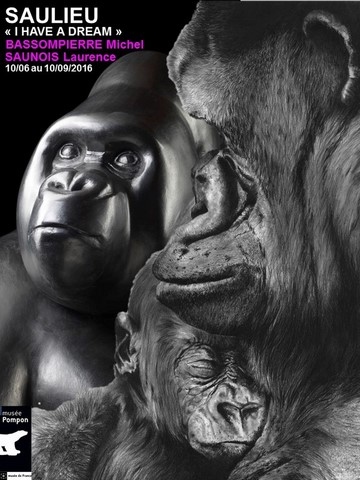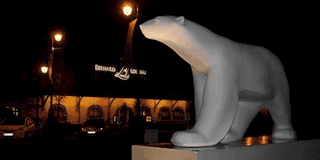 In 2016, my drawings of great apes were shown alongside Michel Bassompierre's sculptures in a beautiful exhibition organised by the François Pompon Museum in Saulieu.

Who was François Pompon?
François Pompon, born on 9 May 1855 in Saulieu (Côte-d'Or) and died on 6 May 1933 in Paris, was a French sculptor. He is known to the general public for his animal sculptures whose innovative style is characterized by the simplification of forms and polished surfaces. (Wikipedia)
Adopt a piece of art!
To take home a part of her artistic universe, nothing could be easier! Go to her online store.
On his artistic store, are available for sale:
This original painting,
High quality fine art prints on paper, canvas
Prints : posters, magnets.....
Animal Painter and Woman Artist :
Laurence Saunois is a realistic and even hyper-realistic animal artist. Her oil paintings are studied to emphasize her subjects and her symbols. Often behind each painting, there is a story: an encounter, an observation, a moment of emotion.
Do not hesitate to contact her. She will be at your disposal to guide you and inform you about any specific request or order.