Apes Drawing - "Gibbon #1"
Exhibition "L'Art d'être un Gibbon" - 2013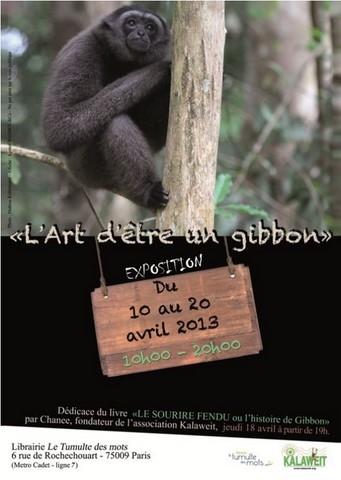 Animal Painter and Woman Artist :
Laurence Saunois is a realistic and even hyper-realistic animal artist. Her oil paintings are studied to emphasize her subjects and her symbols. Often behind each painting, there is a story: an encounter, an observation, a moment of emotion.
Do not hesitate to contact her. She will be at your disposal to guide you and inform you about any specific request or order.