Apes Drawing - "Bongo"
Exhibition - François Pompon Museum - Musée de France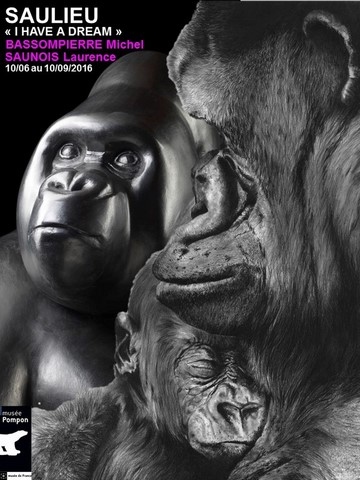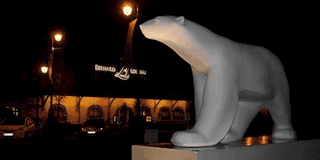 In 2016, my drawings of great apes were shown alongside Michel Bassompierre's sculptures in a beautiful exhibition organised by the François Pompon Museum in Saulieu.

Who was François Pompon?
François Pompon, born on 9 May 1855 in Saulieu (Côte-d'Or) and died on 6 May 1933 in Paris, was a French sculptor. He is known to the general public for his animal sculptures whose innovative style is characterized by the simplification of forms and polished surfaces. (Wikipedia)
Animal Painter and Woman Artist :
Laurence Saunois is a realistic and even hyper-realistic animal artist. Her oil paintings are studied to emphasize her subjects and her symbols. Often behind each painting, there is a story: an encounter, an observation, a moment of emotion.
Do not hesitate to contact her. She will be at your disposal to guide you and inform you about any specific request or order.